Balancing Inventory: Making Friends With Retail Clearance Sales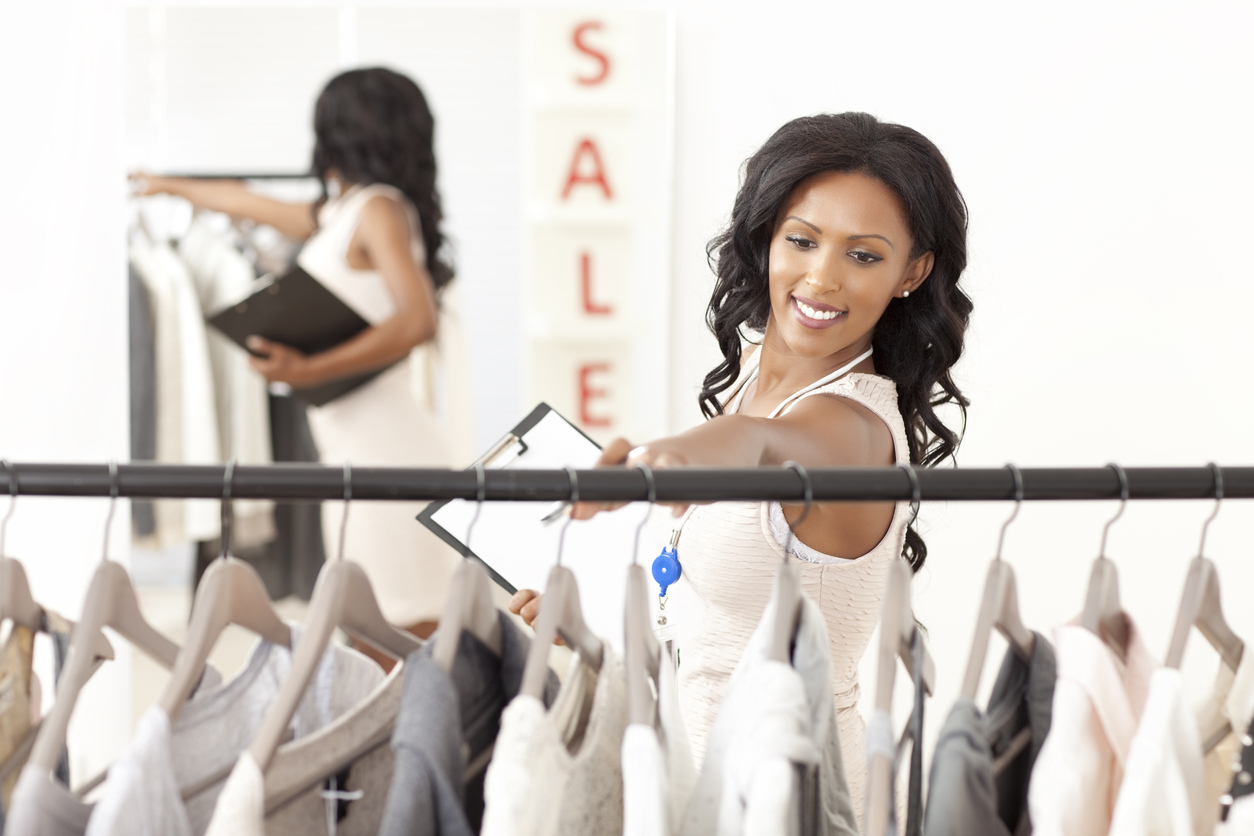 What is the difference between clearance and a sale? A sale is often a promotion of a specific brand or even a store-wide discount.
Why do stores have clearance sales? To help get some of their money back when an item doesn't sell through in a profitable timeframe.
Clearance or closeout is permanently removing merchandise, often one-offs and items that did not sell. Whether it is women's clothes or shoe markdowns, inventory clearance is a fresh start that makes way for new product in your store. But slow-moving inventory can point to bigger problems.
Retail clearance sales are the easiest ways to declutter your store so only the best merchandise remains. Closeouts are important; Zara reports 13 percent of annual revenues are attributed to clearance sales.
One of the best ways to show your clearance sale is to create window displays that feature the deals.
Clearance sales function as a way to get some of your investment back before it is totally worthless.
Many merchants tiptoe around markdowns, and it is unnecessary.
Your money is already gone; holding on to it just ties you to the past.
But many retailers feel that they must get back whatever they paid for their inventory, no matter how many years ago the merchandise first arrived in their store.
This thinking is murder on their cash flow.
Other retailers feel there will always be a demand for a part or accessory to a model or product, even if that product is no longer sold. Maybe on Ebay, but not on your display shelves.
This blog isn't about inventory being like milk and getting spoiled if it sits too long, that blog is Open-To-Buy: Merchandise Doesn't Get Better With Age.
This blog is about the difference between a sale and clearance. Too many retailers avoid aggressively clearing out old merchandise either because they feel they will lose money when they sell it, or it's too complicated to know what to clear out. Neither is true.
If that special widget you just knew would sell at a show hasn't sold after eight months, you've already lost the money. The fact it is sitting on your display shelves doesn't make that any less true, but it does make your entire store look dated, out-of-touch or just plain old.
Inventory clearance is an aggressive form of balancing open-to-buy. If you're not sure of what that is, here are Four Tips How To Avoid Overbuying Merchandise For Your Retail Store so you don't get in this predicament again.
No matter how you look at it there is bound to be leftover merchandise in January that needs to be put on clearance to get it out the door.
I'm not talking about a generic promotion or storewide 20 percent-off sale of your best and brightest. That won't help clear out the oldest inventory. Such a sale will, however, reduce your best sizes of your product at deep discounts which can limit the amount of money you have to reinvest in stock. I am talking about selling off the 10 types of products you need to clear out at the beginning of every year.
To move clearance markdowns fast, make sure you ID the discount based on the original price. Remember when shoppers approach these types of unsold merchandise, they are only thinking about their savings off of the original price; not how much they are going to spend.
Here's my rule of thumb for clearing out old merchandise:
1. Start your clearance with clearance sale signs at 30% off marked prices for one week. Alert customers via social media or email about the great bargain on their favorite brands and note that selections are limited. that helps them get off the couch and come to visit and see your deals.
2. The following week, markdown whatever merchandise is left at 60% off for another week. Again alert your social media followers – maybe even with a paid Facebook ad for one great deal after another .
3. After another week, donate it to charity or if you have to – write it off as a loss and throw it out. Do not let it stay in your store or backroom.
Once you have aggressively cleared out your laggards, do a physical inventory so you have an accurate picture of new product you need to buy at trade shows.
See also, 3 Ways To Maximize A Retail Clearance Sale Promotion
In Sum
Nothing feels better than getting rid of old baggage. Putting old clearance items on sale makes it possible to buy fresh inventory and a fresh start for your store. To learn more about clearing out old SKUs, download my list below.