Check in to the Tim Tam Suite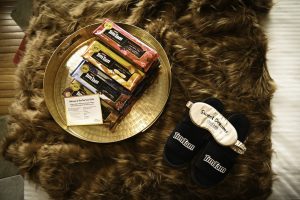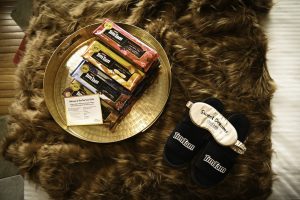 Happy Tim Tam Day! In celebration of the 'suite' day, Arnott's is partnering with QT Hotels & Resorts to create the Tim Tam Suite.
It's described as, the 'ultimate oasis for an indulgent night in with (nearly) never-ending supply of Tim Tam biscuits on offer'.
Only last month, Tim Tam launched the new Crafted Collection flavours inspired by the tastes of Australia: Murray River Salted Double Choc, Moreton Bay Raspberry & Dark Choc Kensington Pride Mango & Cream, Dimbulah Mountain Estate Coffee & Choc.
So what's on offer in the Tim Tam hotel suite?
(Nearly) Never-ending* Tim Tam room service.
An indulgent set of amenities, featuring plush robes, slippers and sleep masks.
A custom in-room Tim Tam dessert menu, created by QT Hotels & Resorts' award-winning chefs.
A Tim Tam Crafted Collection-inspired coffee wrap treatment from QT's award winning spaQ day spa.
And more in-room surprises.
"For National Tim Tam day this year we wanted to celebrate granting wishes and deliver something bigger than ever for our incredible Tim Tam fans," says Arnott's Marketing Manager, Matt Grant.
"Knowing many Aussies are keen for a night away, we have partnered with QT Hotels and Resorts to bring to life the ultimate indulgent experience via the Tim Tam Suite."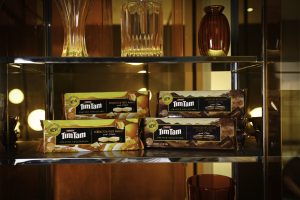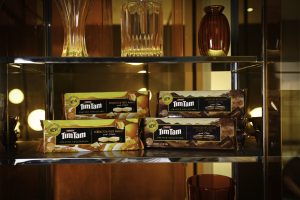 From 16 February, consumers can enter the competition by visiting
arnotts.com.au/TimTamDay and fill out the required information, for a chance to win 1 of 5 overnight experiences and $1000 of travel and amenities credits to use during their stay.
For those who don't want to leave their experience up to chance, visit qthotels.com or call QT Sydney to book a stay in the Tim Tam Hotel Suite.
The Crafted Collection RRP's for $4.00.
* Not actually an endless supply of Tim Tam biscuits, those only exist in TV commercials! Winners receive $250 in credit during their stay to be used on Tim Tam room service and other hotel amenities.