Football Australia & Qukes kicking goals together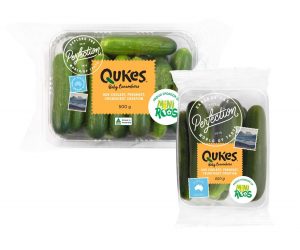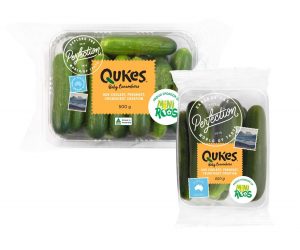 Qukes® Baby Cucumbers is the latest partner of Football Australia, MiniRoos grassroots program.
In addition to the partnership, it is now an official supplier of the Socceroos and Westfield Matildas.
Over the two-year partnership, Qukes® and Football Australia will help deliver the MiniRoos program nationally – engaging young boys and girls in football, learning the game, being active and making new friends in a diverse, safe and inclusive environment.
Qukes® are specifically bred for their small size, have a mild refreshing taste, and offers itself as a nutritious half-time snack.
The announcement comes as Perfection Fresh launches a new, national television campaign for Qukes®.
"Football has a participation base of nearly two million Australia – including nearly a quarter of a million participants in the MiniRoos bracket – and can act as a powerful vehicle to deliver positive messages to the Australian community," says CEO of Football Australia, James Johnson.
"With the 2021 MiniRoos season just a couple of months from kick-off, we're proud to have partnered with Perfection Fresh and, in doing so, welcome another important corporate partner to our football family."
CEO of Perfection Fresh Australia, Michael Simonetta says, "Our partnership with Football Australia and the MiniRoos allows us to reach the next generation of fresh produce consumers, educating them on the benefits of fresh produce, healthy eating and regular activity."
To learn more about either brand, head to perfection.com.au or footballaustralia.com.au.