Red Rock Deli dives onto cracker shelves
You may know Red Rock Deli for their crunchy and flavoursome potato chips, but now the team is branching out to new shelves.
The snacking brand is launching a new range of Deli Style Crackers, made with 'only the finest quality ingredients'.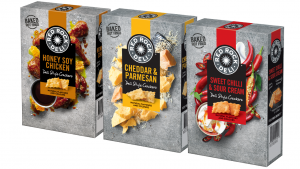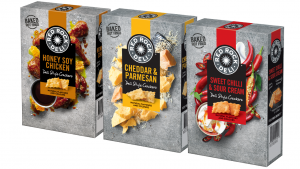 It's also said to be, 'baked until perfectly light and crispy and then generously seasoned with Deli-inspired flavour combinations'.
The three flavours available include:
Honey Soy Chicken
Sweet Chilli & Sour Cream
Cheddar & Parmesan
Additionally, the brand is also launching a 'new cheese platter staple' – Gourmet Crackers, 'a light, crispy texture complimented with real baked-in ingredients'.
Available in three flavours:
Murray River Pink Salt & Black Pepper
Sundried Tomato & Italian Herbs
Aged Cheddar & Caramelised Onion
"We're excited to bring our flavour expertise to the Cracker category," Marketing Manager, PepsiCo ANZ Susan Press.
"We're launching not one but two new ranges for our consumers to enjoy. Both ranges are sure to become picnic and cheese board staples with some truly unique, mouth-watering flavour combinations."
Both ranges and all flavours are now available nationally.