What Keeps You Up at Night? 5 More CPG Experts Weigh In
2021 is shaping up to be filled with opportunities and obstacles for CPG businesses and their field teams. COVID-19 cases continue to rise, vaccination campaigns are slower than anticipated, and continued economic uncertainty looms large; but most brands are optimistic they can get back on track in the year ahead. What are the opportunities awaiting in the year ahead? And what issues are keeping industry experts up at night? We asked some of the industry's most innovative and influential leaders to weigh in on the trends and challenges that will shape 2021.
The leading minds agree: relationships and technology will be key for businesses to succeed. In the coming year, brands will be focusing their attention on delivering on safety and trust by being there for their customers. They will be thinking about how they can deliver hyper-personalized promotions with the hopes of winning back loyal customers. And field teams will explore new team strategies to combat the demanding and unpredictable changes in consumer purchasing behaviors. In a time of tumult and possibility, the brands that lean into change will be best prepared to thrive.
In part one,  we heard from five industry experts including David P. Miller, Chief Sales Officer at The New Primal, Lauren Abda, Co-founder at Branch Venture Group, Founder at Branchfood, Jesse de Agustin, CEO at EDS Strategy, Kristyn Lawson, Executive VP and Partner at PSM, and Mark Gronzalski, Central Region Sales Director at Chosen Foods.
What should get your attention and what really matters? Here's what these five additional leaders had to say.
---
What current issue in retail execution keeps you up at night?
COVID has added tremendous pressure for brands to figure out new ways of driving measurable awareness (and ultimately trial) at the store level. Face-to-face opportunities to engage with brokers and merchandising teams are scarce. In-store rules and guidelines vary even more drastically from retailer to retailer than ever before. In-store sampling is basically non-existent.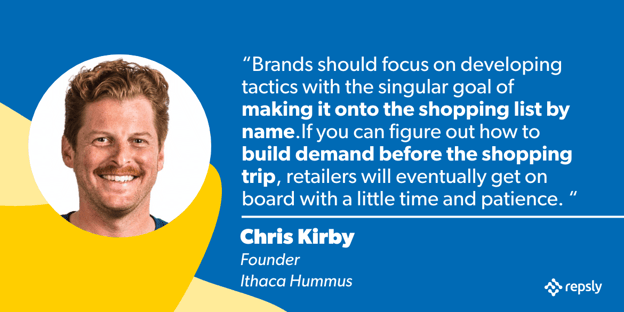 How can brands plan to solve that problem in 2021? 
Brands should focus on developing tactics with the singular goal of making it onto the shopping list by name. I want our shoppers to physically write down ITHACA HUMMUS on their list. Not just hummus. If you can figure out how to build demand before the shopping trip, retailers will eventually get on board with a little time and patience. Unfortunately, there's no magic answer to it, but committing focus to a shortlist of test-and-learn experiments is always the first step.
---
What current issue in retail execution keeps you up at night?
One topic that needs to be top of mind is capital. Making sure the business is well funded at all times, even if nearing profitability. Many people don't understand how capital-intense this business is, especially if you are pushing a DTC strategy or scaling at retail. There are a lot of moving parts, many of which require capital to keep the train moving forward.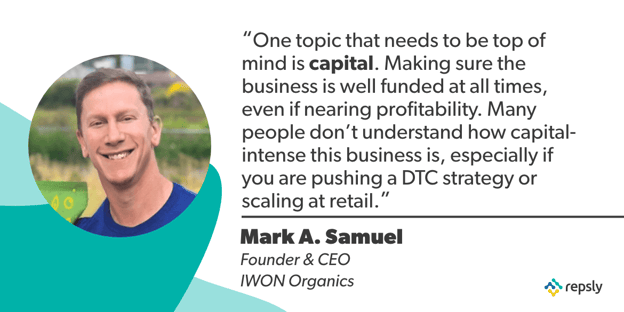 How can brands plan to solve that problem in 2021?
This is a challenging problem to solve, especially with no singular perfect answer, but I do know that many will run into roadblocks if it's not a priority. I'm hoping everyone has the opportunity to succeed but just like in anything, you need to be well prepared and ahead of challenges to come.
---
What current issue in retail execution keeps you up at night?
With the increase in e-commerce purchases over the last year due to COVID, will bricks and mortar come back stronger than ever once we are returning back to normal  or will the trend continue for online shopping? This keeps me up at night for two key reasons. I believe we need a balance of storefront and e-commerce to provide options for consumers because for some purchases it just doesn't make sense to shop online. Ideally, a balance of both. However, this raises another key question: where are the retailers going to allocate spending?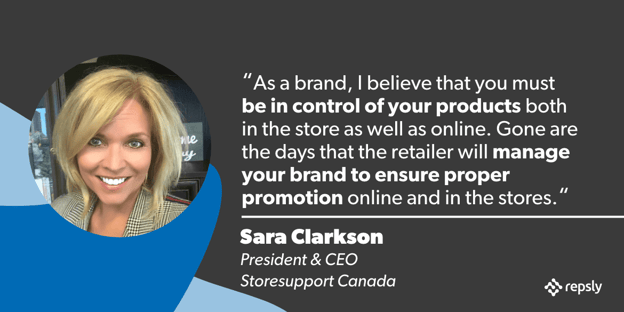 How can brands plan to solve that problem in 2021?
As a brand, I believe that you must be in control of your products both in the store as well as online. Gone are the days that the retailer will manage your brand to ensure proper promotion online and in the stores. I feel that brands need to take back the control by managing the products in-store whether it be merchandising, replenishment, shelf real-estate, additional sales opportunities, online-proper pricing, descriptions photos, inventory, and reviews.
---
What current issue in retail execution keeps you up at night?
What keeps me up at night is the emphasis from retailers on value-priced, plastic bottled water in grocery stores. This is a big trend that impacts an eco-conscious brand of premium water like Flow. They take up a lot of space and prevent green brands from connecting to consumers. But this focus on value is also needed for consumers impacted economically by COVID. 
We're balancing wanting to get better water and a message of less plastic to consumers, when some consumers are simply focused on price and quantity. But we know when we break through at certain retailers, the numbers go up.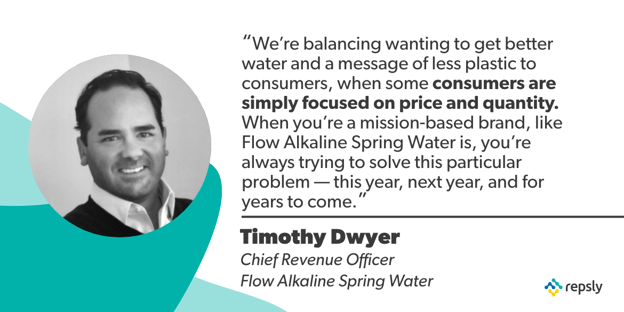 How can brands plan to solve that problem in 2021?
When you're a mission-based brand, like Flow Alkaline Spring Water is, you're always trying to solve this particular problem — this year, next year, and for years to come. Our plan remains the same: connect emotionally with consumers with better tasting water and better hydration, and a message that less plastic in our lives really matters. We say, "More Flow. Less Plastic."
---
Mike Price, Founder & Customer Success Director at Retail Execution Management
What current issue in retail execution keeps you up at night?
The impact of COVID-19 and the implications on increasing OOS due to reduced man-hours available as a result of staff absence and increased store level picking of uplift in e-commerce orders. With the changing shift away from large format stores to proximity for the long-term, CPGs have an opportunity to review their current go-to-market operations and make pro-active changes versus reducing investment as existing ROI on operations will decline.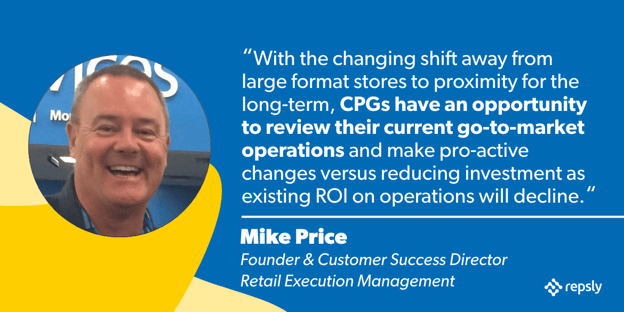 How can brands plan to solve that problem in 2021?
Brands can proactively review their current go-to-market operations and complete a full execution review in H1. The key first step towards competitive advantage is accepting and acknowledging that pre-COVID-19 models will not be fit to win in the future.
---
What can CPG brands expect in a post-pandemic phygital world? And how can you be prepared for it? Find out in our piece: 2021 Retail Execution Predictions: Three Opportunities for Field Teams.